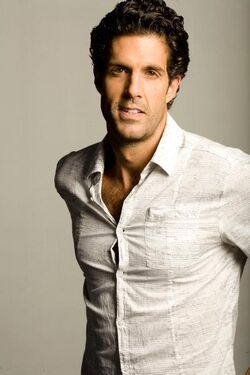 Honing his stand-up act for nearly two decades in New York City as well as clubs across the country, Pete Correale's humor connects so strongly because it's reality-based comedy that comes from the scenarios he encounters in his own life. As he puts it, "If it happened to me, it happened to someone else."
Punchline magazine rated Correale's first one-hour stand-up special, The Things We Do for Love, one of the top three specials of 2010.
Since then, Pete has made multiple television appearances on late night TV including, The Late Show with David Letterman, The Tonite Show with Jay Leno, and The Tonite Show with Conan O'Brien. In 2010 Entertainment Weekly named him One of the Top 10 Comics to Watch and in 2013 he filmed a reality show sitcom pilot for A&E and Ryan Seacrest Productions.
Pete grew up on the south shore of Long Island, NY and beginning at an early age found humor in the everyday. While attending SUNY Fredonia, Pete found his interests lie in broadcast radio completing his degree in communications with aspirations to become a radio host. Following graduation, he moved to NYC and quickly realized he needed to pay rent so he took a hotel job working at the front desk. During that time, Pete began dabbling in the city's late night comedy scene…. open mic's, bringer shows, improv groups. It didn't take long for the comedy bug to bite and before he knew it, he was hooked. After years of working various clubs in New York City, performing 10 to 20 minutes sets, sometimes as many as eight in one night, Pete began headlining clubs across the country. He even got to fulfill his earlier goal of co-hosting a live radio show on Sirius XM satellite radio with fellow comedian Jim Breuer for a four-year stint on Breuer Unleashed.
Having just completed a sitcom deal with CBS, (the script was written but the pilot was never filmed), Pete went back to what he does best, filming his second hour-long stand-up comedy special for Showtime in May 2015. Debuting in November 2015, Pete is ready to take his career to new heights as viewers come to see his take on life is a reminder that we all share common ground when it comes to the funny and 'bouncy' mishaps of everyday.