Episode Details
Release Date
May 22, 2017
Runtime
59 minutes
Previous Episode
Episode 261
Intro Music
Bullet with Butterfly Wings - Acoustic Cover (Artist Unknown)
While Pete is on vacation in Mexico, he talks swimming pool etiquette with Sebastian. The guys address some fans from social media and DJ Lou pays tribute to Chris Cornell.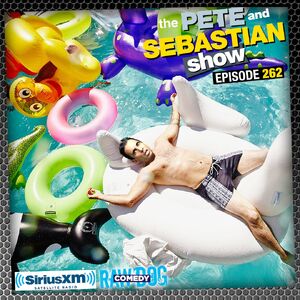 Topics discussed
Quotes from the episode
Any ball in the pool: WT.
I white-trash it out in that pool if I want. I don't wanna read a book!
There is no such thing as a "nice flip flop"
I don't wanna get graphic, but I've been on vacations with Jackie where I've generated wood.
I can't get out, it's a situation.
You could be a part of the staff, the way you look.
She said "you look syrian"
We both like to relax with the ol' chicken if you know what I'm saying.