Episode Details
Release Date
January 8, 2016
Runtime
1 hour, 28 minutes
Previous Episode
Episode 201
Intro Music
Everlast - "7 Years"
The fellas discuss the top male and female vocalists of all time and then give each other IQ tests!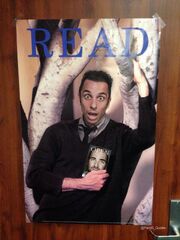 Topics discussed
Sebastian is taking advantage of heavy rain to bake cookies and snuggle with his wife.
A brief discussion of the guy's differing views on climate change.
The commercially-available sleep sack does not provide the microorganism protection that Pete requires.
Pete loses his wallet, setting off a series of unfortunate circumstances
Pete's Gotham shows go well, including a drunk girl coming back for seconds. Which transitions into a discussion of whether the guys have ever been kicked out of a venue.
Pete tells the story from his high school of a paralyzed student and how long one should be beholden to a partner in misadventure.
Sebastian is reading books in place of overly consuming social media in 2016.
The top male and female vocalists of all time.
Advertising, product placement.
IQ tests
Quotes from the episode
Jimmy from Boston: "Biscuit has better entertainment watching that sister in law of his rip through steak like a wookiee!"
Jimmy from Boston: "Put that on that BS hologram TV you won't stop talking about"
Pete: "It's like we're dropping candy bars from the sky!"
Sebastian: "What a day to bake some cookies and snuggle with the wife."
Pete: "First you gotta go to your phone and break it out of jailhouse."
Pete: "You have to call LaGuardia lost & found...and when the answering machine comes on it's just a guy laughing just like that."
Sebastian: "There is something that happened in your life where you needed legal counsel and you owe this lawyer, but we don't know what that was." Pete: "Oh yeah that's Episode 500. It's gonna be a long time before I tell that story."
Sebastian: "When I text you, where is your phone?" Pete: "Oh, let's do this!"
Pete: "You cartooned me, I sent a message, you cartooned me again. I said I ain't gettin' word to this guy on NYE."
Pete: "What if you're datin Whitney Houston...now she's naked in the shower, and she's singin. Do you go sit on the bowl with the lid down? Whitney Houston singin naked with the acoustics of a shower stall? That could be an album!
Pete: "Can we get a photo of you and lana with a bowl of popcorn getting ready to watch 'The Pete?'"