Episode Details
Release Date
December 3, 2015
Runtime
1 hour, 33 minutes
Previous Episode
Episode 196
Intro Music
Justin Bieber - "Love Yourself"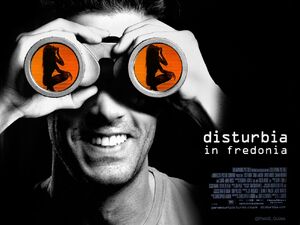 Sebastian updates his death folder, Pete is a Peeping Tom, and the guys give their Thanksgiving recap!
Topics discussed
A discussion of the thanksgiving holiday and the obligation of greeting friends via text.
Thanksgiving recap: Pete's brother was hungover and a disappointing host, Sebastian did the death walk with his father.
Scooter update: Pete's selling his mopeds, but Sebastian will leave the Vespa to him in his will.
Pete is recognized for his talents while outside raking, but not in the way he was expecting.
For the first time in 42 years, Sebastian will not be spending Christmas with his immediate family
A discussion of the etiquette when at someone's home for a holiday meal, initiated by Sebastian's father-in-law pre-announcing Christmas labor duties
Pete and Jackie will be at the Texans-Bills game as guests of JJ Watt
Pete tells a story of a missed John Mayer meet & greet, wearing a garbage bag
DJ Lou Show within a Show about performance greats being reinvigorated by audience callouts
Pete watches his neighbor watching porn through binoculars to Sebastian's disbelief.
Pete is recording the #6 and #8 podcasts this week (Bill Burr and Marc Maron).
A discussion of whether the guys should charge for the back catalog of episodes.
The flying news: Pete has a positive flight experience despite the declining state of first-class air travel.
Sebastian renews his endorsement for an app that allows you to rate fellow passengers
Pete likes the trend of using US soldiers in the advertising for a high-end watch
Quotes from the episode
Sebastian: "I send it out because I don't wanna hear that you didn't wish me a happy thanksgiving." Pete: "I can sense that in your texts!"
Sebastian: "Something's wrong with the laser. I think they had it on reverse"
Sebastian's Father-in-law: "We will be organized and assign each of us a specific task."
Pete: "This is like the Howell's gettin' shipwrecked on Gilligan's island! They don't know what to do!"
Sebastian: "He's so methodical with his tweets..." Pete: "But you think he's gonna get up from a sack and say 'tune in to Pete & Sebastian?'"
Sebastian: "How often do you go, 'Jack get the binoculars out, look at the bird!'" Pete: "Well not as often as I do for our neighbors, but..."
Sebastian: "That is a level of perversion that I can't even describe." (Small binoculars)
Pete: "I pack so light, they think I'm Isis, bro."
Pete: "The curtain? There were so many people coming from coach, I thought it was a cabaret show."