Episode Details
Release Date
November 6, 2015
Runtime
1 hour
Previous Episode
Episode 193
Intro Music
Dave Matthews Band - "Warehouse"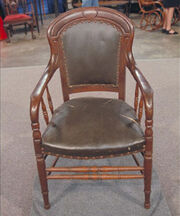 Pete is back on land. Sebastian is on his movie set. And they both get embarrassed!
Topics discussed
Sebastian's experience shooting Cruise has him waiting around, fighting to keep his lines, frustrated by the lack of structure on set.
The guys trade stories about on-set experiences
Pete has a "major incident on a flight" and the police are called.
Sebastian has a graphic conversation with his wife involving the phrase "cumdump", but as Pete says, "it gets worse."
Sebastian reiterates his recommendation of Milos NYC, get the fried zucchini with the tasiki sauce, the greek salad ($32), additionally Heitz Cabernet.
Pete apologizes for last week's song
Pete discovers "Antiques Roadshow" (currently in season 20), is disappointed in the low value of John Adams' death chair
Pete's neighbor is overly protective of his children playing with his daughter, Sebastian thinks parents should not be asking for Halloween candy alongside their children.
A discussion of driveway vs. street parking etiquette for guests
Quotes from the episode
Sebastian: "We spent an hour and a half setting up for the scene, now we gotta go eat rice and carrots?"
Pete: "I'm off the boat literally 4 hours, already a major incident on a flight."
Pete: "I bet you wouldn't be harassing me if I was muslim right now! Then I'd have a lawsuit."
Pete: "They know, that we know, we're lucky to be Italian."
Sebastian: "Ugh, you heard 'cumdump?'"
Sebastian: "What's that? President passed away in that chair."