Episode Details
Release Date
October 30, 2015
Runtime
1 hour, 10 minutes
Previous Episode
Episode 192
Intro Music
Rod Stewart - "I Didn't Know What Time It Was"
Sebastian moves up the ladder as an actor, Pete is close to escaping the boat, and they play Manarios!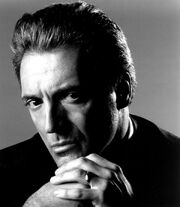 Topics discussed
The guys talk about the GOP debate after having a satisfying off-air rant.
Sebastian shot his first movie this week, playing a comedian in The House with Will Ferrell and Amy Poehler.
Despite being under unprecedented stress, Sebastian is buried in movie scripts
Pete gives Sebastian acting tips for this role as Denardo in Cruise
DJ Lou show-within-a-show tribute to the Mets
Sebastian has harsh criticism of Pete's living conditions on the boat and the maintenance of the milk frother.
Pete sings a song about the show
Listener shout outs
Manarios: Assisting an older female worker at Home Depot with heavy boxes, spooning with a stranger for warmth, endorsing a candidate for President that you don't agree with.
A sidebar conversation about a feminist fan's negative iTunes review of sexism on the show
Quotes from the episode
Jimmy from Boston: "Let's not lose our old pal scooter-biscuit!"
Pete: "She's Putin in a dress!"
Pete: "Do they even know about your other powers?"
Sebastian: "Maybe I'll pull an Oscar out of this performance."
iTunes review from Feminist Fan: "Only four stars due to the sexism running rampant."
Sebastian: "I'm spooning with the stranger...I'm tellin this guy: turn the other way and let's get together."
Sebastian: "From Pete. Have a great game. Wow that was gay."
Sebastian: "What is this? Prison?"