Episode Details
Release Date
October 23, 2015
Runtime
45 minutes
Previous Episode
Episode 191
Intro Music
The Beatles - "Octopus's Garden"
Boats, planes, and giving back!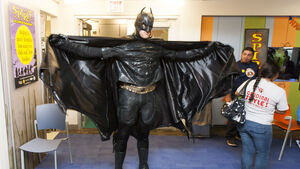 Topics discussed
The guys continue to impress themselves with the technical prowess required in delivering a sea-to-land recording.
Pete suggests a weekly presidential announcement to address keep human behavior, with example of take-away buffet food in the ship cabins.
More ship behavior reports: Pete avoids a drug test, records a verbal exchange with security, insults children in the pool.
Not to brag, but Sebastian hitched a final ride on the Oddball Comedy Festival private jet, despite an amateurish car ride to the airport involving a Garmin GPS.
Sebastian engages the pilots of the private jet, ends up flying the plane and aspiring to join the Navy.
Sebastian is ready for Manarios but Pete wants to wait for a land-to-land connection.
Pete and Jackie go to an ice bar on the boat.
A discussion of the NY Mets and their chances for the World Series.
Pete removes the cover of Mens Health magazine so as not to be made uncomfortable by a shirtless JJ Watt.
Watt's turn as Batman inspires Sebastian to question his own charitable contributions
Quotes from the episode
Jimmy from Boston: "You're like one healthy deuce and garden salad away from having the body of a young James Van Der Beek."
Pete: "The fact that we're opening with ship talk and I'm the voice of the ship...we just do what we do and we get the hell off."
Pete: "You look like a FOOL in here. You look like a FOOL!" (to a child in the kiddie pool)
Pete: "We got one rule: don't jump off. See ya Saturday."
Sebastian: "We're the only show that says 'thank you' to no-names."
Sebastian: "Unless it was you, I woulda said 'WHEELS UP!'"
Pete: "I have to go upstairs and entertain...children. They bring em to the 7:00 show it's ridiculous."