Episode Details
Release Date
October 16, 2015
Runtime
1 hour, 40 minutes
Previous Episode
Episode 190
Intro Music
Jack Johnson - "Rodeo Clowns"
Pete is stuck on a boat before his new special comes out and Sebastian gets coffee with Seinfeld!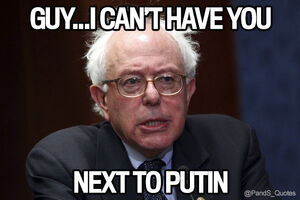 Topics discussed
Pete is on the boat going through extensive safety training and expectorating in public.
Pete's investigative instincts kick in when a shared bathroom is defiled.
A discussion of aging and physical appearance, including Pete's jowl tan lines.
Show within a show where DJ Lou tells about his dream of having a slumber party with Eddie Vedder.
Sebastian has a delicious Jimmy Johns experience despite an angry, apathetic staff.
Performing on the Oddball Comedy Festival has Sebastian spoiled by private jet travel, blackballed because of his politics.
Sebastian's punctuality and professionalism as Johnny the Groundhog impresses the cast and crew.
Jerry Seinfeld picks up Sebastian and takes him out for a hot beverage, beginning a whirlwind 48 hours of first-class treatment.
Live clip of Pete calling out a couple for making out
Pete is celebrating his 15th wedding anniversary, don't forget to watch his Showtime special on Friday, November 13.
Quotes from the episode
Jimmy from Boston: "You gotta attack that bastard like Petey's thighs attack each other in those white corduroy pants."
Sebastian: "I better not see a drop of any of your fluid in the bathroom."
Pete: "There's a tanline where I didn't get color cause there's a foldover on my old face."
Sebastian: "It's nice to eat a Jimmy Johns in peace and without getting looked at by your wife like you're doing a line of coke."
Pete: "Bernie Sanders...I can't have you next to Putin having a cup a coffee."
Sebastian: "Answer your own question and move the meeting along."
Pete: "Can someone use the Rosetta Stone so I can have a conversation in the elevator?"
Sebastian: "I know I'm supposed to wait...but I'm dying to know what the lemons are for."
Sebastian: "I'm hoping they take some of what I look like and infuse that into the groundhog."
Pete: "This *whole night* is me."