Episode Details
Release Date
July 24, 2015
Runtime
51 minutes
Previous Episode
Episode 179
Intro Music
Carleen Anderson - "Don't Look Back in Anger"
Sebastian is at Just for Laughs Comedy Festival in Canada while Pete is in the states. They talk about comedy. It's hilarious as usual.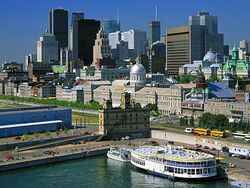 Topics discussed
Sebastian is underwhelmed with Montreal and it's architecture
Pete is loving fatherhood
Sebastian & Lana are on their third hotel in four days
Sebastian ponders possible hobbies after discussing helicopters with Bill Burr
There's an injury on the site of Pete's porch construction project
"Enough is Enough" remix by DJ Lou
Pete does not care about the plight of the feature act
Sebastian talks about his experiences opening for classic black musical acts
Pete recalls opening for Frankie Valli, a class act
Sebastian auditions for the part of Frank Dipascali in the Deniro-starring "Wizard of Lies", the Bernie Madoff story.
Quotes from the episode
Sebastian: "I feel like the city [Montreal] has stopped moving forward, maybe since 1976."
Sebastian: "If you dropped me in here blindfolded, I would say I'm in Detroit."
Pete: "I already escorted my daughter out twice, the whole show's tainted."
Sebastian: "I never went to Anita Baker's dressing room, knocked on the door and said 'ya got any turkey?'"