Episode Details
Release Date
July 2, 2015
Runtime
1 hour, 13 minutes
Previous Episode
Episode 176
Intro Music
Neil Diamond - "America"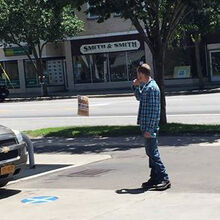 To Do Lists, hanging with comedians, fighting a hillbilly, Jimmie JJ Walker, and celebrating America's birthday!
Topics discussed
Sebastian's Mom is turning 70, but he will spend six relaxing days in the Hamptons
Sebastian went to comedian Ahmed Ahmed's birthday and appreciates the company of comedians
Lana and Sebastian like to take Sunday walks for oysters and wine, did virtual reality at the Samsung store, play a game of spousal annoyances.
Pete hung out with Ray Romano, conference-calls Jimmy Walker while in NYC.
Sebastian is having a hard time following long-form HBO drama series, but is inspired by inspirational speakers.
Pete gets into an altercation with a "country boy" for smoking at a gas station.
After Pete hits his daughter, Sebastian hits his wife in the mouth.
Quotes from the episode
Pete: "You're like a tiger that reaches a certain weight and then you can't have it as a house pet anymore."
Pete: "He's plugging the face. He's not even near the ass." (Re: pin the tail on the donkey)
Jimmy from Boston: "But holy shit it's a good thing I don't have any secrets cause you would sell me out for a glass of milk & a cookie!"