Episode Details
Release Date
April 17, 2015
Runtime
45 minutes
Previous Episode
Episode 165
Intro Music
Unknown
Pete and Sebastian have a few drinks while recording!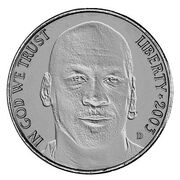 Topics discussed
Sebastian witnesses "seat saving" behavior at the Montage in Laguna Beach (Sleeping with Sebastian)
The decline of the American family where the child rules the roost.
Pete is digging a hole for a hide-and-stash in his back yard, a discussion of cashless society in a dystopian future.
Updating the faces on the bills of US currency.
Pete interviews an Amish businessman to quote painting his house.
A buzzkill audience member takes issue with Pete's carbon monoxide detector joke.
An appeal to JJ Watt for free Reebok merchandise, Pete is a 10.5, Sebastian is a diminutive 9.
Quotes from the episode
Sebastian: "They had real bunnies hopping around. I didn't see a real bunny until I was 33 years old."
Pete: "What am I in college? Is this a festival?...Did I lose you cause that was hilarious."
Pete: "At the end of the day, you're staying where people that murder people stay on the outskirts of Manhattan."
Sebastian: "If you have a garage sale, you can't accept cash now in Louisiana."
Pete: "Ellen or Oprah on the $1 would make me carry coins. I'd rather carry around 20 Michael Jordans."
Sebastian: "I said, my father made the price, now get the hell out of the line."
Pete: "I am not gonna lie to you, Jackie hasn't touched my foot since 1998. In any capacity."